COVID-19 Update
SAFE PROTOCOL KEY GUIDELINES
Lotus Hotel Apartments promises you a holiday experience full of the highest quality and ensures memorable and with fun fulfilled holidays. As the hotels top priority is health and safety of the guests, Lotus Hotel Apartments introduces the Health & Safe Protocol, the Health & Safety Plan encompassing all measures and procedures across hotel departments during the COVID-19 pandemic, complies with the World Health Organization and the Greek Government health authorities.
Additionally, Lotus Hotel Apartments has been certified with "Health First Certificate", focusing on measures and appropriate procedures to prevent exposure and the spread of the coronavirus.
When guests check into our hotel over the next few months, they will notice several alterations and additions, in compliance with the mandatory criteria and extra recommendations of Greece's Hotel Safety Protocols, to the Hotel's operation designed to minimize risk and enhance safety for our guests and staff. 
RECEPTION DESK
Extended duration of Check-in ( 15pm ) and Check-out ( 11am ) time

Guests contact details requested upon Check In (for medical use only, if necessary)

Disinfectant dispensers throughout the hotel

Appropriate floor markers and informative posters to ensure physical distancing

Disinfection of room key cards and POS terminals after guest use

Medical Kit available at front office (masks, gloves, disinfection wipes, sanitizers)

Credit card as a payment method instead of cash will be reinforced.

Guests are informed about services that are officially suspended or altered 

In compliance with the new operational protocol,

it is not allowed to non-guest's visitors to enter hotel rooms (please contact reception)
GUEST ROOMS
Rooms will be sanitized and sealed before every arrival

Enhanced cleaning and disinfection protocols for guest rooms with attention to high touched surfaces such as remote controls, door and furniture handles, light switches 

Use of steam cleaners for the disinfection of fabric surfaces such as sofas, chairs

All kitchen utensils are disinfected upon every room change or guest departure

The daily cleaning and linen changes are temporarily suspended for minimal contact between guests and staff. It can be altered upon request at the reception

Air Conditioning Cleaning, according to governmental protocols

The usage of A/C within rooms at guest's discretion

Guests are recommended to vacate the room during housekeeping

Housekeeping trolleys are sanitized after each shift
COMMON AREAS
Floor markers and informative posters to ensure physical distancing in hotels common areas such as reception, restaurant, bar etc.

Increased frequency of disinfection of all common areas and staff areas

Use of steam cleaners for the disinfection of fabric surfaces 

Disinfection of dining tables, chairs, sunbeds after each use

Recommendation to all guests the usage of their in-room toilet  

Touchless public garbage bins available in common areas 
POOLS
Maximum number of people in the pool is 1 per 5 sqm

Pool sunbeds, lounge chairs and tables are arranged with appropriate physical distance

Pool sunbeds are sanitized after each use. Guests are not allowed to move sunbeds from their current position, in order to practice safe distancing

Guests are recommended to lay a towel on the sunbeds before sitting

Hotel is not providing a pool towels

Increased water quality controls, regular monitoring of chlorine and Ph levels
KIDS PARK
Outdoor playground will be open and will operate with limited capacity  
RESTAURANT SERVICES
Safe food preparation and service practice according to HACCP principles 

Hand sanitizer stands at all restaurant entrances 

Sitting arrangement by hotel staff. For example, one family per table at a time

Sitting capacity reduced to provide adequate space between tables for safe distancing

Serviced buffet by our trained staff 

Table disinfection after each sitting 

Staff wears PPE at restaurants and bars 

When possible, individual packaged serving items are used. 
FOOD SAFETY
At our hotel, food handlers and supervisors are trained on safe food preparation and service practice according to HACCP principles. 
SUPPLIERS OF GOODS & SERVICES
All our Contractors and suppliers of goods and services follow similar Safety Protocols measures which complies with Greece's Hotel protocols and legislation

No access is allowed within the hotel, mandatory use of PPE
 STAFF MEMBERS TRAINING & PPE
Compulsory training on COVID-19 safety & sanitation protocols to all employees 

Informative posters throughout the staff areas 

Provision of personal protective equipment (PPE) to all employees

Staff is screened for symptoms prior to starting work and if temperature is detected over 37C, they will be asked to stay at home until they are symptom-free.
The hotel has in place an action plan in case of COVID-19 suspected cases οof guests or staff member which complies with Greece's Hotel protocols and legislation. 
The Management of our Hotel is committed in fully implementing Greece's Hotel Safety Protocols. 
We wish you a safe and pleasant stay in our hotel !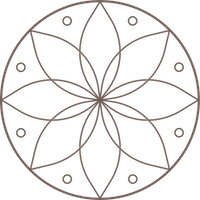 Lotus Hotel
Apartments
Box:73100
Kato Daratso – Chania – Crete
Tel: +30 28210 31660
Fax: +30 28210 34003
Email: info@lotushotel.gr